The Santa Margherita di Pula Hotel Flamingo Resort features large refined open spaces that can be adapted to suit numerous purposes, and can be used to craft the personalised corner you have dreamt about.
Guests may organise their wedding reception or a gala dinner using the hotel's huge spaces: swimming pools, its large park ideal for serving aperitifs, Wild Duck restaurant inside, where you can be sure that you will be taken care of by our careful and qualified staff who will make any wedding day, somewhat more special.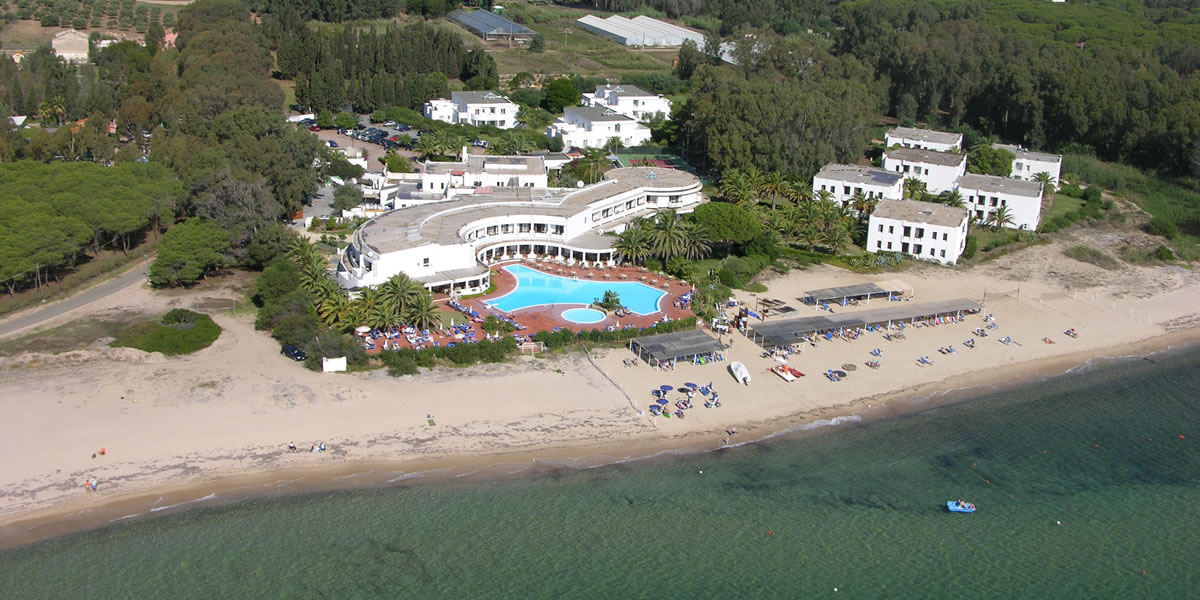 The restaurants at the Santa Margherita di Pula Hotel Flamingo Resort invite you to organise your wedding reception. With plenty of space to welcome your guests elegantly and professionally, in rich surroundings that guarantee your wedding will be a memorable event.
Il The Wild Duck Restaurant offers an exclusive and spacious outdoor terrace as well as an internal hall.
Moreover, it is possible to set up 'representative' weddings on the beach or elsewhere.
Photo gallery